PLR Patent Prints
GIANT JUMBO
PACK!!
Contains 60 Sets of Royalty Free
"High Resolution" VINTAGE Patent
Print Drawings IN MULTIPLE NICHES ALL With
FULL PLR Rights!
FULL Patent Documentation Included
With Your Prints!!
Just 'copy & paste' these beautiful prints onto your
favorite background(s) and you're...
READY TO GO!
Get started even faster!

Make even BIGGER Profits!

Do Much LESS Work!



Make Your First Profits In
As Little As a WEEK!
All Your Patent Print Pages Arrive As
SIXTY HIGH RESOLUTION PDFs EACH
Containing MULTIPLE "PATENT" IMAGES!
Images Are FULLY Customizable OR You Can
Sell Them 'As Is'!!
Your Vintage Blueprint Profits
Business TODAY!
Images You Receive Are Not Necessarily what's pictured here. All drawings you receive are black line on solid white backgrounds. 'Color Backgrounds' not included and are shown here for demo purposes only.
We have put together an amazing
customizable PLR package of patent print
pages FOR you so you can SAVE BUNDLES
OF TIME and get started selling & making
money FAST!
The Designs Inside Each PDF Are In
High Quality/ High Resolution Format!
All Prints Are HIGH RESOLUTION black line on solid white background PNG
drawings! JUST ADD YOUR OWN BACKGROUNDS & YOU'RE ALL SET!
EACH Design is supplied as a SET of HIGH QUALITY PNG images
inside a PDF (just

add your own backgrounds per instructions in your main




course guide

!)

EACH

original

image is in HIGH resolution that is perfect for printing!!

Actual size measures 3400 pixels tall! (So it can be printed onto page sizes
up to 8.5"wide X 11"high WITHOUT losing resolution!)

Prints are PLENTY BIG ENOUGH for

Teeshirts

,

Halters

,

Hoodies

,

Pillows

,
mugs & more!

Mix, Match & Customize any of your 60 patents to

create your own multiseries




patent print bundles!



UPSIZE your prints (via instructions in your main course) and sell
GIANT POSTERS or GIANT CANVAS PRINTS!

YOU HAVE FULL COMMERCIAL
ROYALTY FREE RIGHTS to
EVERY Design in this package!
You can...SELL them anywhere and in any number! You can...
SELL them as your own on ETSY

SELL them on AMAZON

SELL them as 'instant downloadable digital PRINTS'!

PRINT THEM at home and sell them as PHYSYCAL prints!

Print them onto Tshirts, Halters, Pillows, Tote Bags, etc. & SELL THEM!

PRINT them on ZAZZLE merchandise and sell them!

Package them singly or in bundles!

Customize them as you wish!
We recommend you customize your patent pages so your offers are UNIQUE (This is EASY to do! Your Vintage Blueprints Cash Bonanza course shows you how!)
If you don't want to customize your prints but just want to sell them on ETSY 'as is' make sure the patent is MORE THAN 20 years old so they qualify as "vintage items"!
YOU GET LOTS OF NICHES... YOU GET...
10 Boat & Marine PDFs
10 Aviation PDFs
5 Train & Railroad PDFs
5 Musical Instruments PDFs
10 Cars/Automobile PDFs
5 Sports PDFs
5 Clothing PDFs
10 Motorcycle/Bicycle PDFs
THAT'S 60 Patent Print PDFs in TOTAL!!!
& YOU GET MULTIPLE DRAWINGS IN EACH PDF, W/ DOCUMENTATION!
Here Are of Just A Few Sample
Screenshots Of The 60 PDFs You Get!
Note That Many Of The PDF's Have
MULTIPLE Images!
1941 Motorcycle Drive Shaft Patent:
1911 Curtis Flying Machine Patent:
1895 Road Engine (Automobile) Patent:
That's SIXTY TOP QUALITY PATENT PRINT PDF's
w/ MULTIPLE DRAWINGS That You Have Full Commercial Royalty Free Rights To!
AND YOU CAN MIX, MATCH & CUSTOMIZE Them
To Create HUNDREDS OF UNIQUE ART IMAGES!
NORMALLY a JUMBO pack like this would go
for $57 - $97 or more!
But TODAY You Get The Entire Pack For Just
Order TODAY and I'll ADD IN 64 Star Wars Patent Print Drawings FREE!!
Images you receive are not necessarily what's pictured here. All drawings you receive are black line on solid white backgrounds. 'Color backgrounds' not included and are shown here for demo purposes only
19 Star Wars "Action Figure" Patents!
16 Star Wars "Vehicle" Patents!
9 Star Wars "Mini-Rigs" Patents!
7 Star Wars "Other Toys" Patents!
6 Star Wars "Miscellaneous Toy Related" Patents!
7 Other Star Wars Patent Prints!

That's 124 CUSTOMIZABLE Top
Quality Royalty Free 'High
Resolution' Patent Print Designs

60 Patent Print PDFs in Several
Popular Niches &

64 More STAR WARS Patents!

All With FULL PLR Rights!

For Just
Another Awesome Value Stuart, I'M IN!!!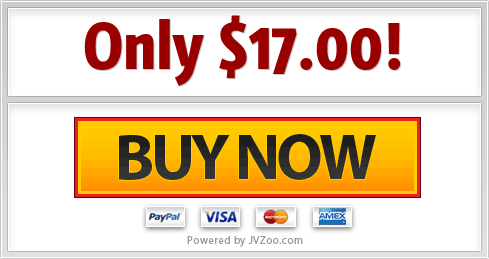 Get instant access even if it's 2 am!!